There's a decent chance you're leaving money on the table when it comes to your cannabis or hemp cultivation.
Why not optimize every last bit of your harvest after all that hard work? With a multi-faceted production and processing plan, you can do just that.
Here are five of the best techniques for maximizing your profits and turning your bottom flowers, trim, and biomass into extra revenue.
#1 Kief It
Classic kief is a great starting point for producing extracts and concentrates. So the ability to collect pollen — quickly and easily — opens up lots of options.
Low-grade flower that's headed for ethanol extraction is suddenly more profitable with a kief extractor. That's because you can control how you market your cannabinoids separately from your flower.
The simple ability to detach trichomes opens the door to high-value products like caviar cones (or just kief a la carte). With just a bit more processing, you could be making crystal-clear rosin or bubble hash — or selling your kief at a premium.
The Triminator Dry trimmer is a kief extractor in disguise. Simply switch the trimmer drum over to the kief tumbler, and you'll be kiefing in seconds. The 150-micron mesh stainless steel screen lets through all the good stuff, collecting it in an easy-to-handle polycarbonate container underneath.
#2 Extract It
A cannabis/hemp mill opens up lots of possibilities for processing, and it's the first step in efficient extraction. With an industrial-grade cannabis or hemp mill such as the Mobius 210 or Triminator ShredMaster, you can precisely grind your flower to the perfect size for your chosen solvent or extraction system.
CO2 cannabis and hemp extractors "channel" all too easily if the extraction vessel is poorly packed or packed with unevenly ground particles. When high-pressure liquid CO2 flows through the material, it can create rivers — and that leaves some areas of the column unextracted.
The Mobius 210 offers a variety of grind settings suited for CO2 and hydrocarbon extraction. Its ¼" (6.4 mm) size meets the recommendations of most CO2 extractor manufacturers. Its consistent particle size optimizes extraction completion for bigger returns every run.
For ethanol extraction — and particularly for large-quantity, high-speed hemp extraction — you maywill want a coarser cut. Ethanol is a powerful solvent that can pull chlorophyll from the plant, so you won't want to mill too finely.
The Triminator ShredMaster provides an ethanol-friendly particle size that doesn't expose too much surface area of the material. It shreds mills material to a 5/16" size for faster extraction processes and improved extraction completion with ethanol.
#3 Roll It
The pre-roll business is booming. COVID-19 didn't slow down pre-roll sales as many experts expected it might. In fact, pre-rolls were one of the fastest-growing categories of 2020. That's because consumers are using pre-rolls to try new strains and opting for ½-gram personal pre-rolls instead of the 1-gram social version.
Turning your smaller flowers into profitable pre-rolls takes some specialized equipment or a large expenditure of labor. You can start out with a small grinder and some stray cones. When it's time to scale, the aforementioned Mobius 210 grinds to ¼" (3.2 mm) for pre-rolls, and easily accommodates any grinding tasks at a maximum speed of 110 pounds-per-hour. At that rate, you'll want to look for a cone-filling system — quick.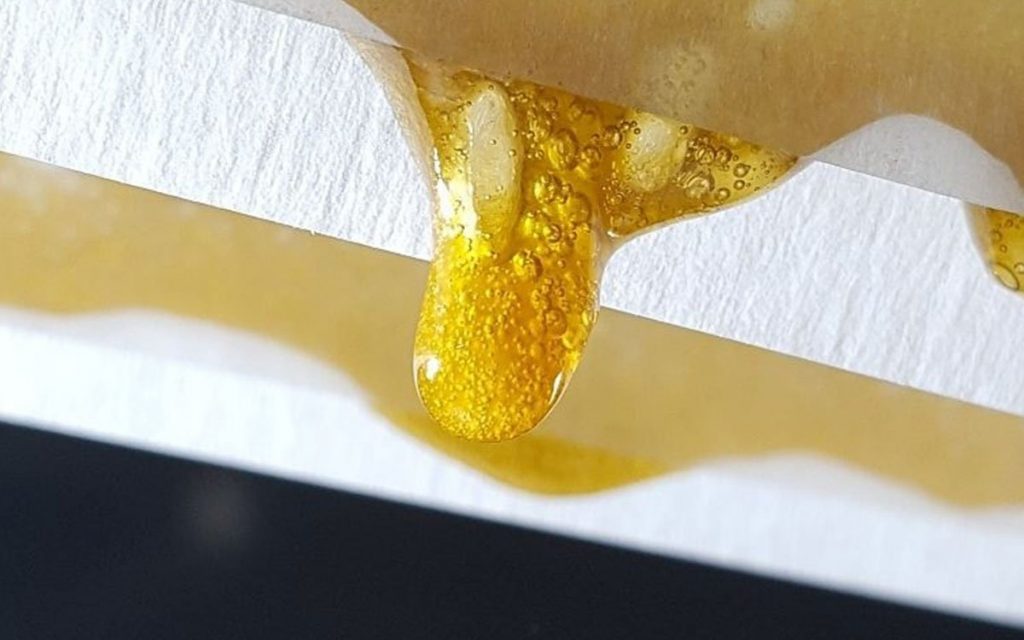 #4 Dab It
Rosin is the easiest, most profitable entry point to the hemp and cannabis extracts markets. With a quality rosin press and a little practice, you can be churning out boutique rosin without much fuss.
We're proud to produce some of the most capable rosin presses in the industry. The Triminator Rosin TRP series is built for extremely high pressures — pressures that let you get the oil out while keeping temperatures down.
The TRP rosin press's Power Frame™ is designed to withstand 25 tons of force, and the press's PID temperature controller lets you dial in the best temperature for your material.
Ready to scale up? The TRP Stack rosin press comes with three platens for twice the pressing capacity. It has two sandwiched pressing surfaces that double the productivity of each press.
And when it's time to squeeze, the TRP Stack tips forward to let the oil roll out more quickly, keeping it off the hot platens. That preserves heat-sensitive terpenes and ups your product quality.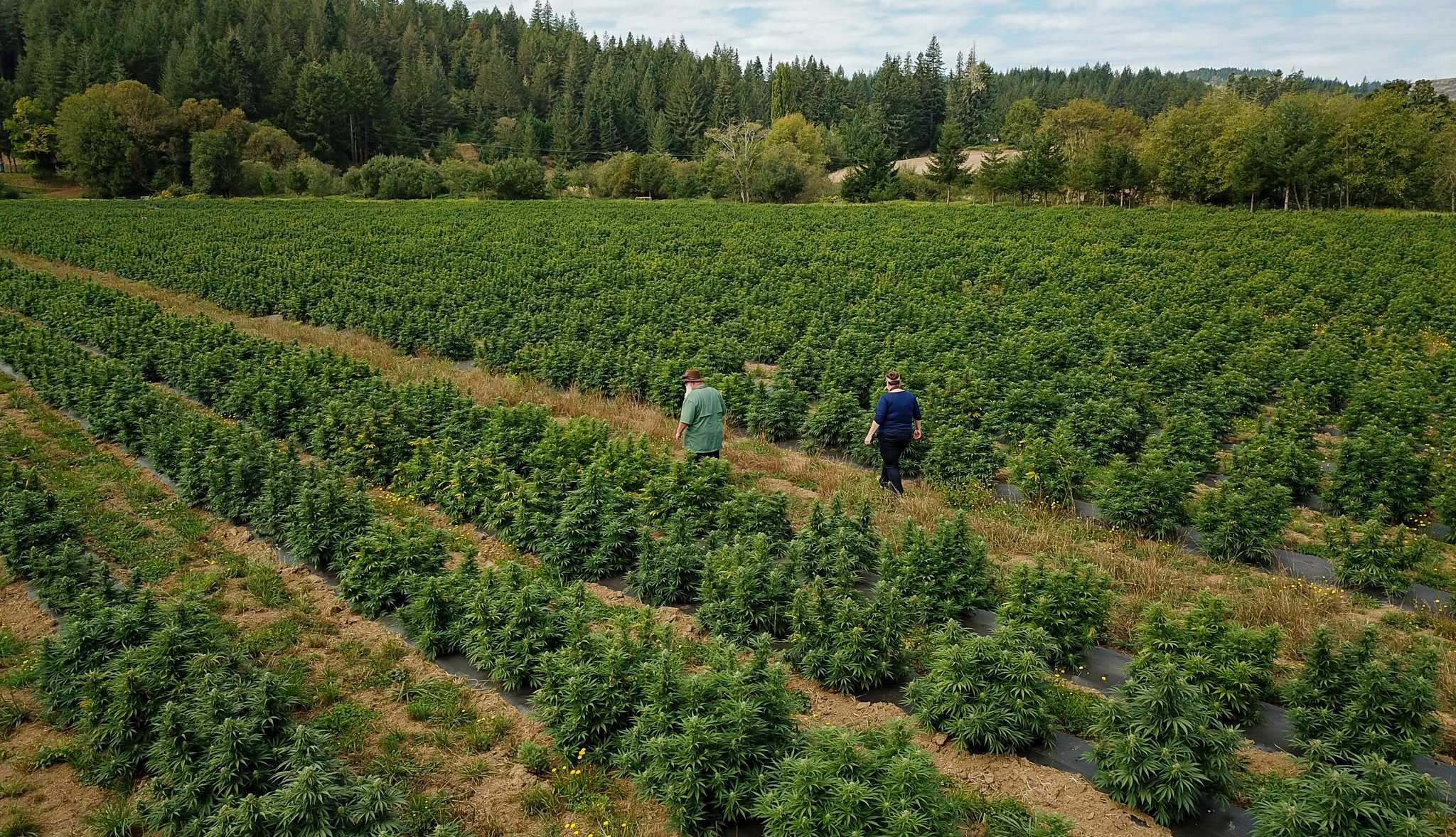 #5 Compost It
Once the fun is over and the buds are bucked, you'll want to reinvest your plants into your soil — or just maintain regulatory compliance by disposing of your waste properly. That's one way to use the Triminator ShredMaster. It's not just a high-speed mill; it's a brutally effective (yet safe) way to pulverize biomass.
Now, you can easily reuse your nutrient-rich plant material as the best possible compost — whether it's stems, whole plants, or tough rootballs. Or if you need to move your waste off-site, the Shredmaster minimizes transport costs. (Pro tip: it processes mesh and plastic containers too.)
What's the best way to get more out of your harvest?
Sign up for the Triminator newsletter for tips on how to process better products faster and profit quicker than ever before.
Get more insider industry knowledge sent right to your inbox